Welcome to our charity donations page where you can find out more information about the charities the Longest Day Longest Ride 24hr MTB Endurance event have helped over the years.
As organisers we feel it only right that we put back in to the community by way of raising money for local charities. In the seven years of the event, Loaghtan Loaded MTB along with the riders and supporters of the Longest Day, Longest Ride have raised over £32,000.00 for local charities.
For us the event has 3 main principles;
1) Raise as much money for charity as possible
2) Have fun
3) Organise a successful event
Each year the organisers sit down after selecting 1 or 2 charities each and from all those selected we go through each and then shortlist one or two. When choosing which charities the event looks to support we primarily look for those close to heart and those which offer support to the less able bodied. If you have a particular charity you wish to be considered for a future event please drop an E-mail to the organisers and we will add it to the list for consideration. Alternatively if you prefer to raise money for your own chosen charity you can do that, all we ask is that you let us know how much you have raised and for which charity so we can add them to the list below.
You can also make a donation to the chosen charity by using the Donate button below.
Below is a list of the charities we have helped raise money for;
Manx Sport & Recreation, Sports Development Unit
ITU Department at Nobles Hospital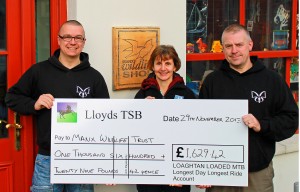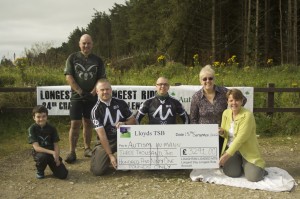 Rebecca House Registered Charity No: 317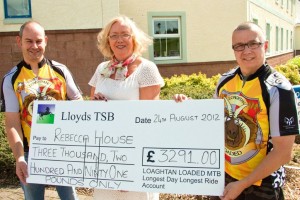 Once again if you would like to make a donation please click the button below and thank you in advance on behalf of Loaghtan Loaded MTB, for helping us support these very worthy charities.